Dacia Duster 4x4 + Rooftent 2 pers
Dacia Duster 4x4 + Rooftent 2 pers
The Dacia Duster 4x4 with Roof Tent is the perfect option for couples or solo travelers, with transportation and sleeping combined in one this is the most cost efficient way to explore Iceland.
This car hire comes with an iKamper roof tent which is wind and waterproof and sleeps 2 pax.
The roof tent is easy to put up and takes only one minute to set up.
Being a 4x4 the car is allowed to drive on F-roads.
There is a reason the Dacia Duster is the most popular rental car in our fleet and in Iceland. Even though it may look like a truck it feels more like driving a hatchback. Being a 4x4 it works perfectly for the driving conditions in Iceland, for its prize you really can not get a better rental car. With a 475 litres boot you should be able to fill it with all your stuff in it, and if that is not enough you can fold the seats and get a 1,636 liters trunk. The rear seats have a lot of room so even 6-footers could sit comfortably. The high driving position gives you a great all around view, the high seating also adds to the comfort of driving the car. Being a 4x4 the car is allowed on F-Roads. The Dacia offers decent ground clearance so it should not be in any difficulty paving Icelands highland roads. The Dacia comes with features such as Aux audio input, bluetooth, USB charging port, heated seats, AC, power steering and Isofix. Please note that all of our Dacia Duster are manual. During winter time the car is on studded tires
Images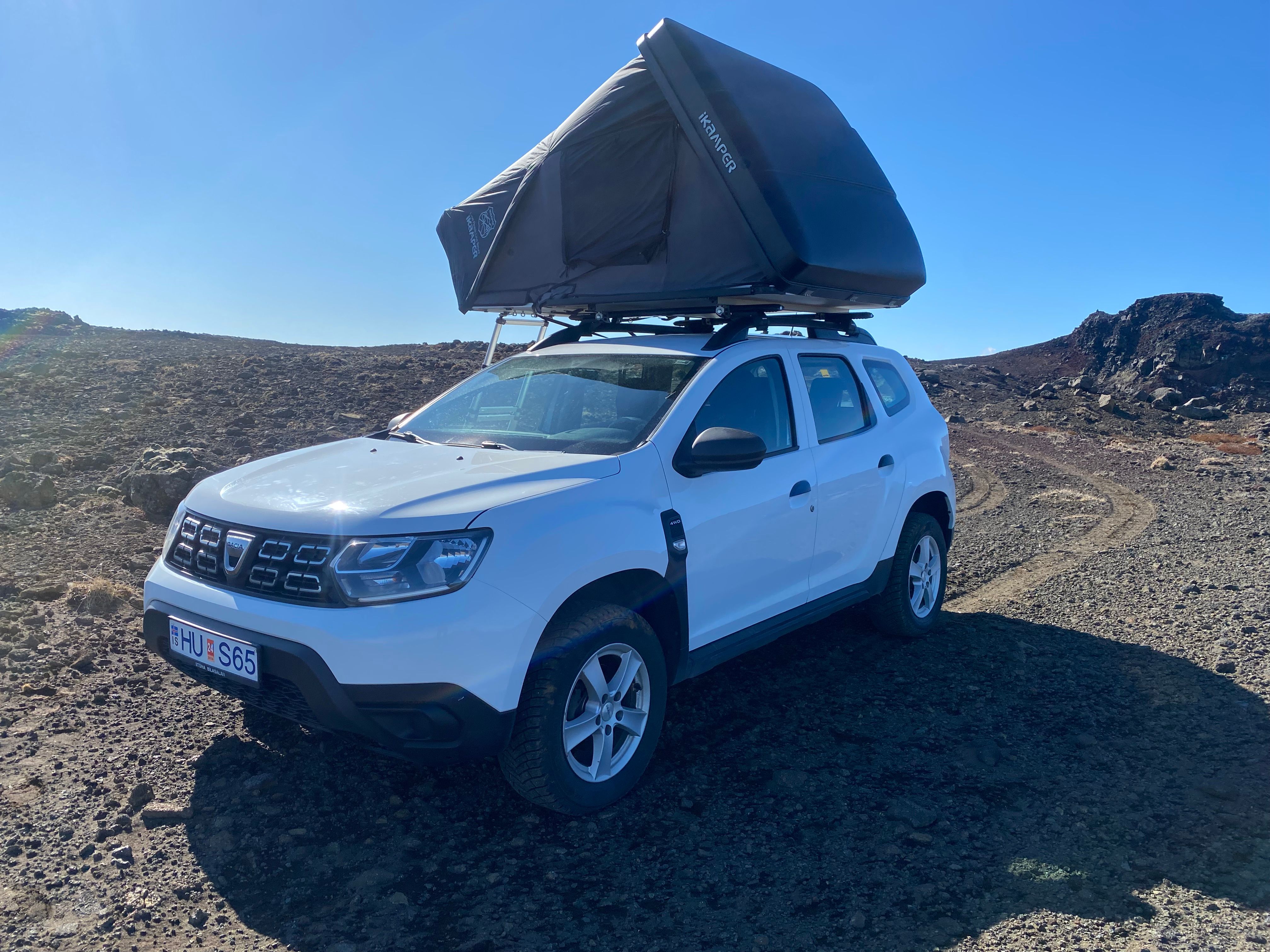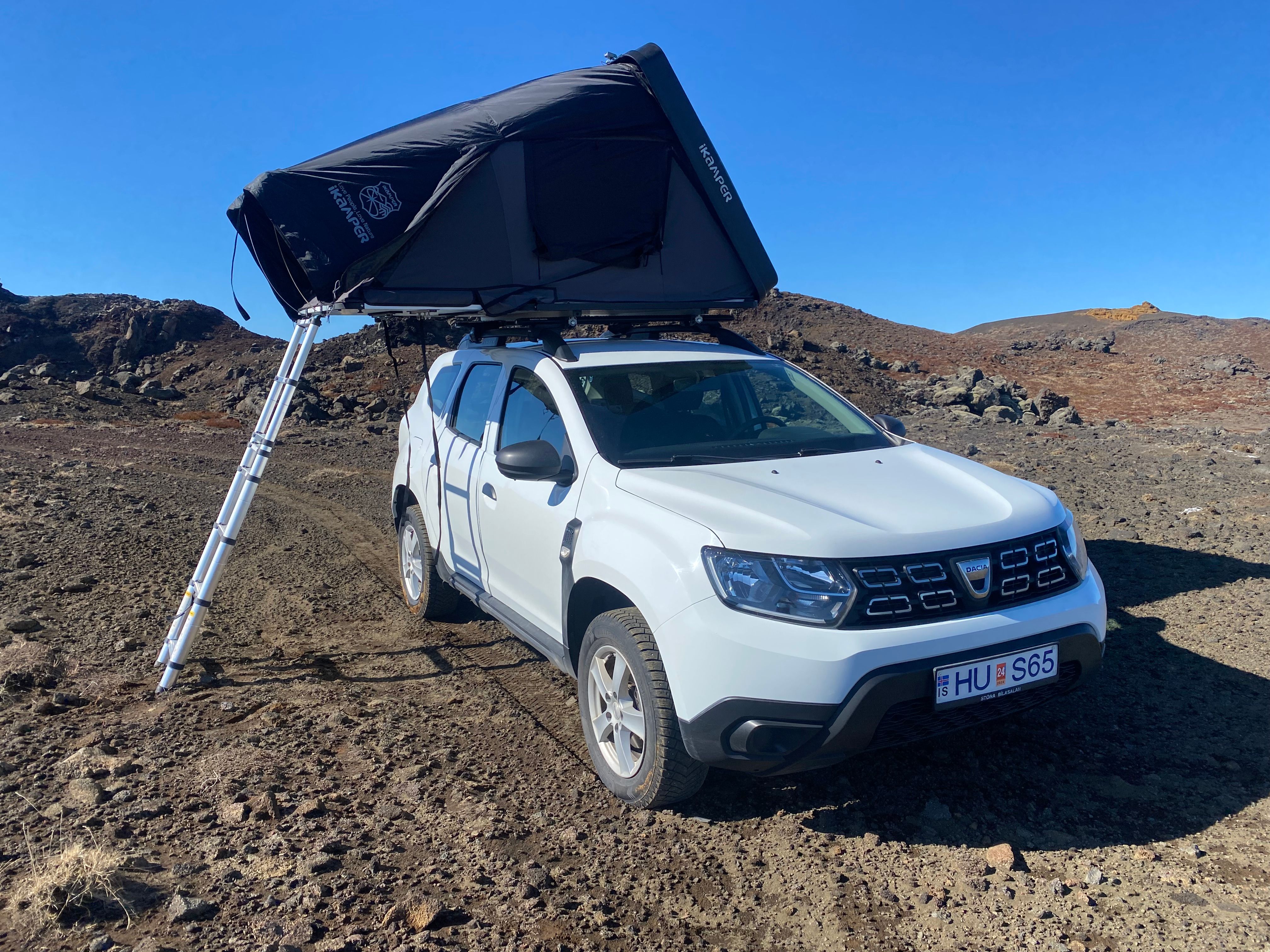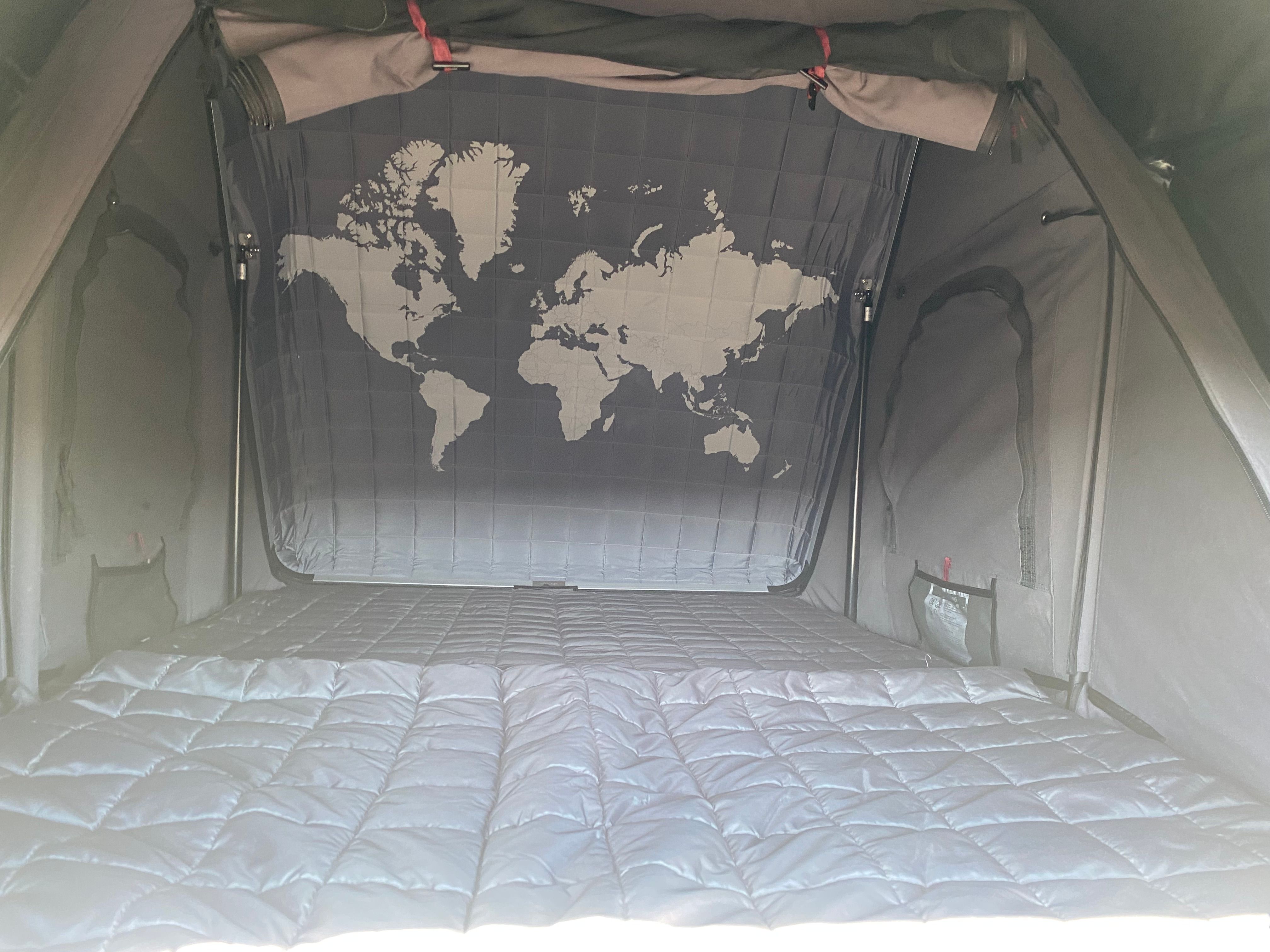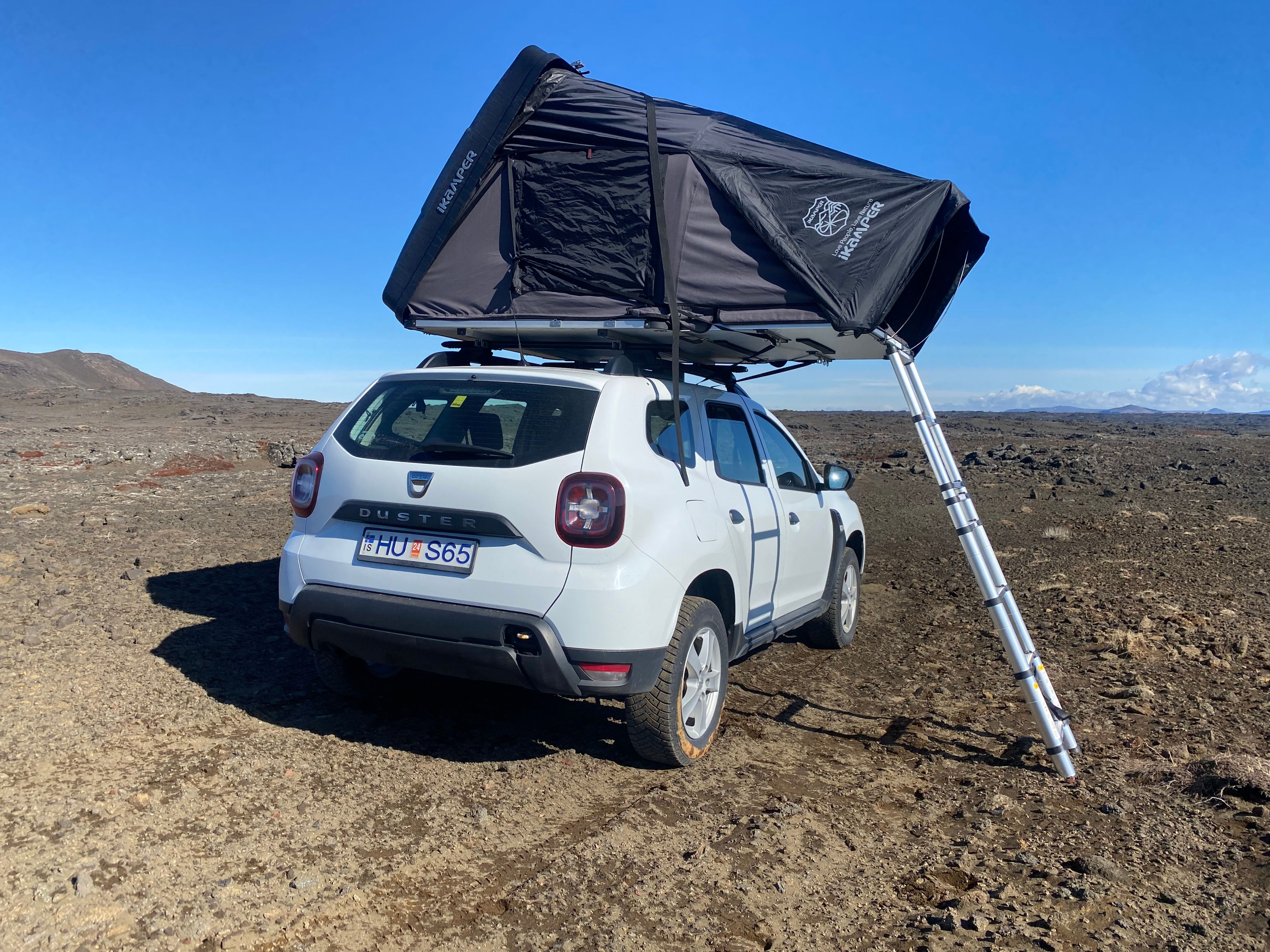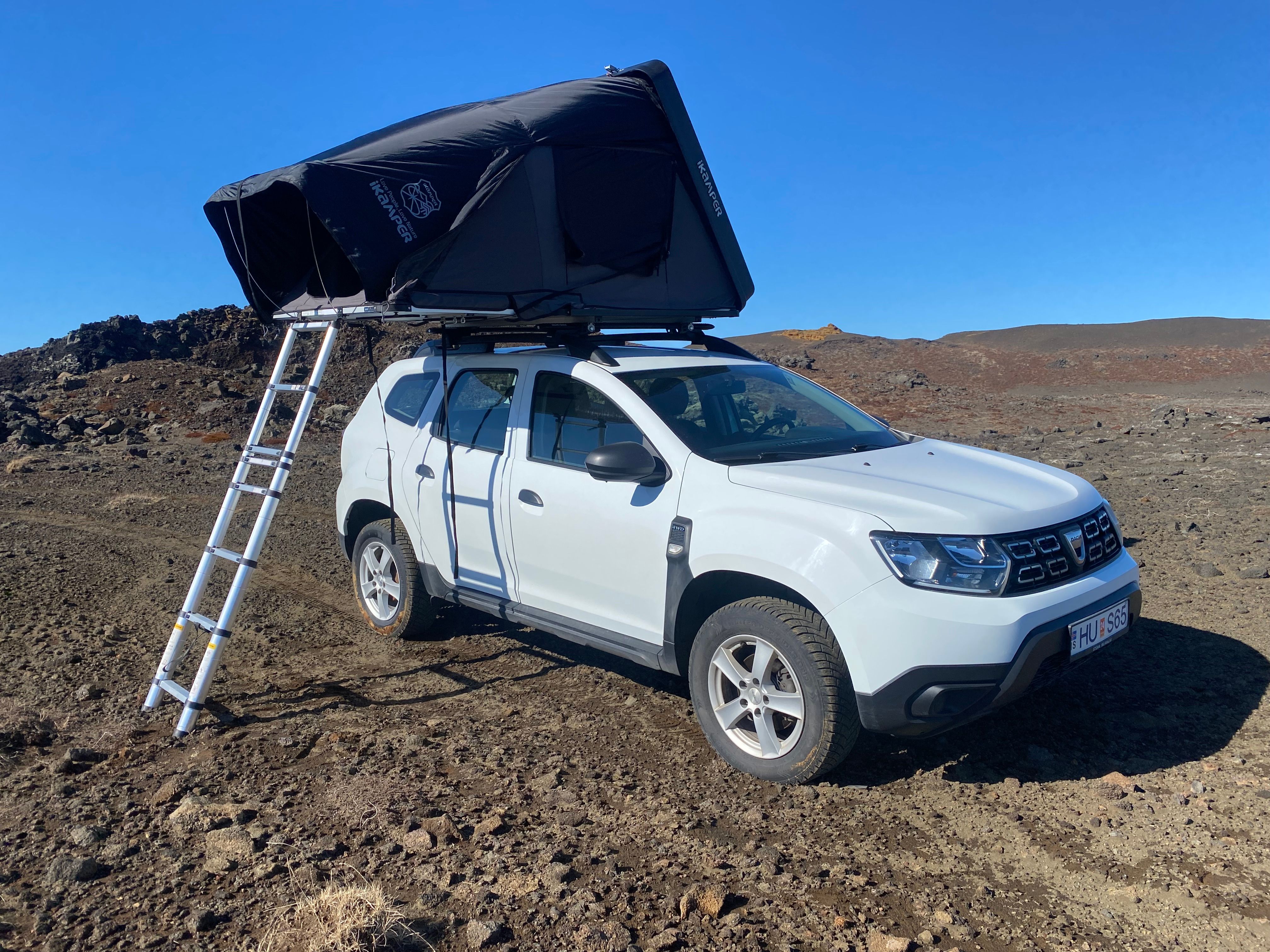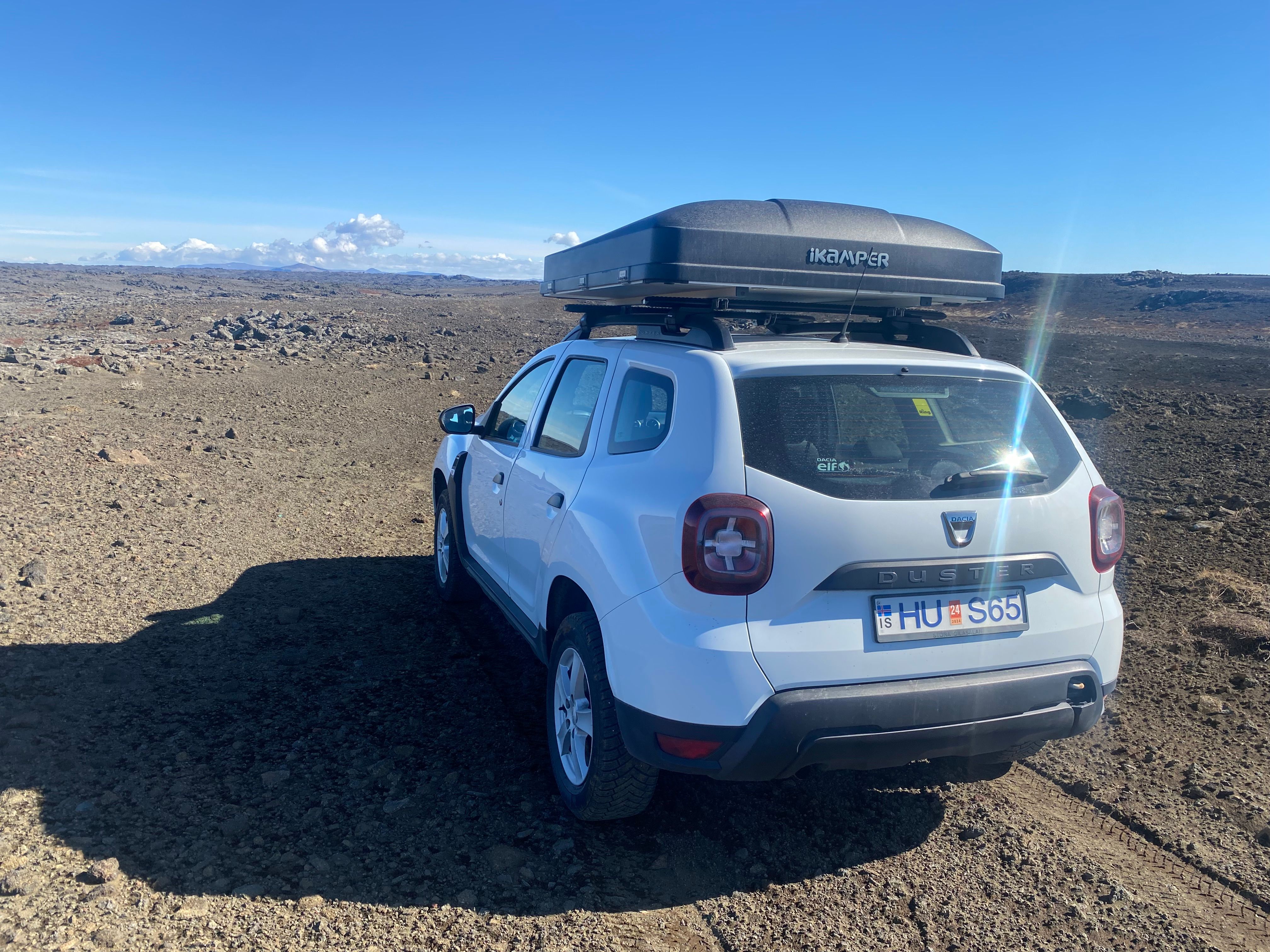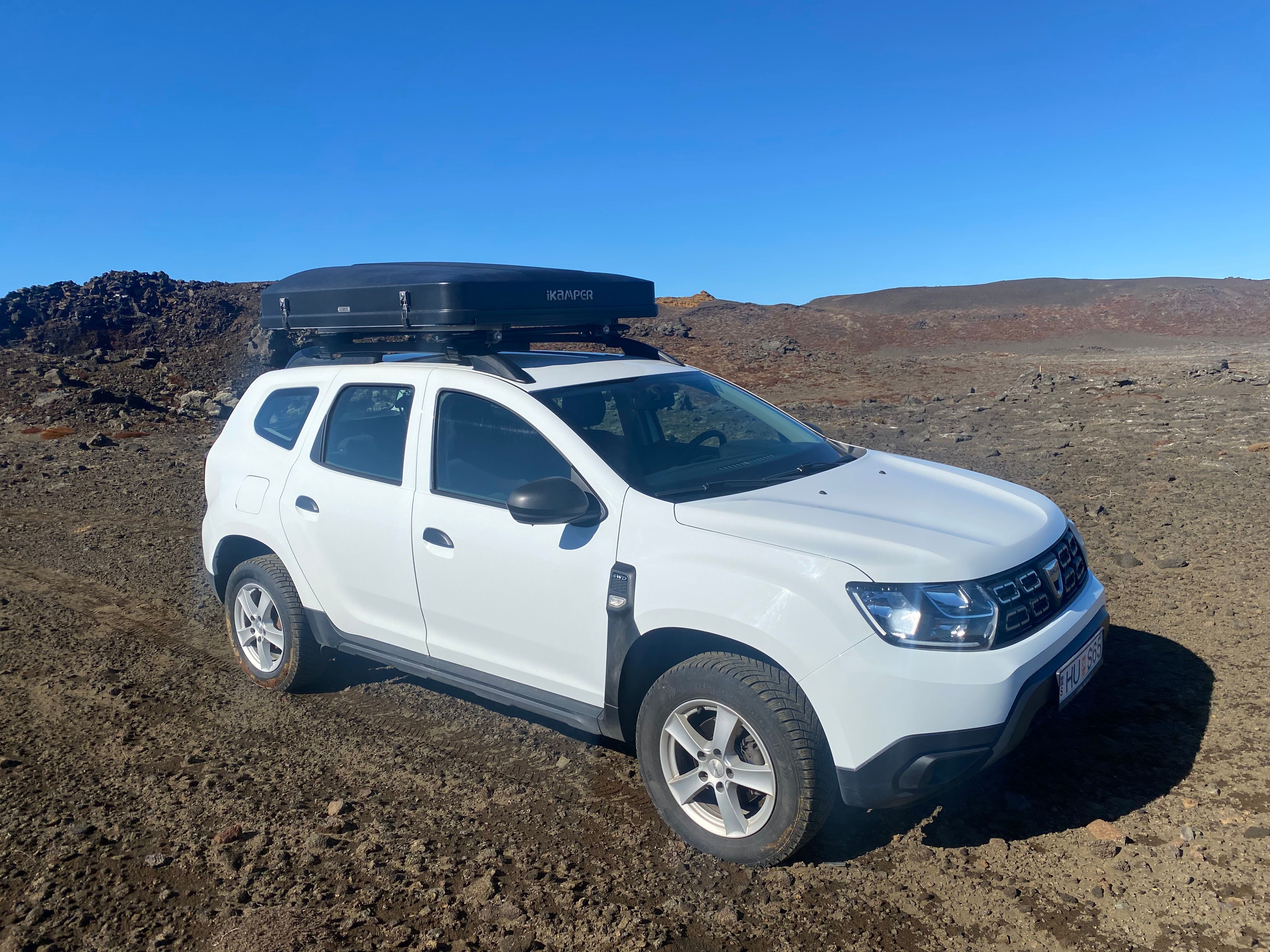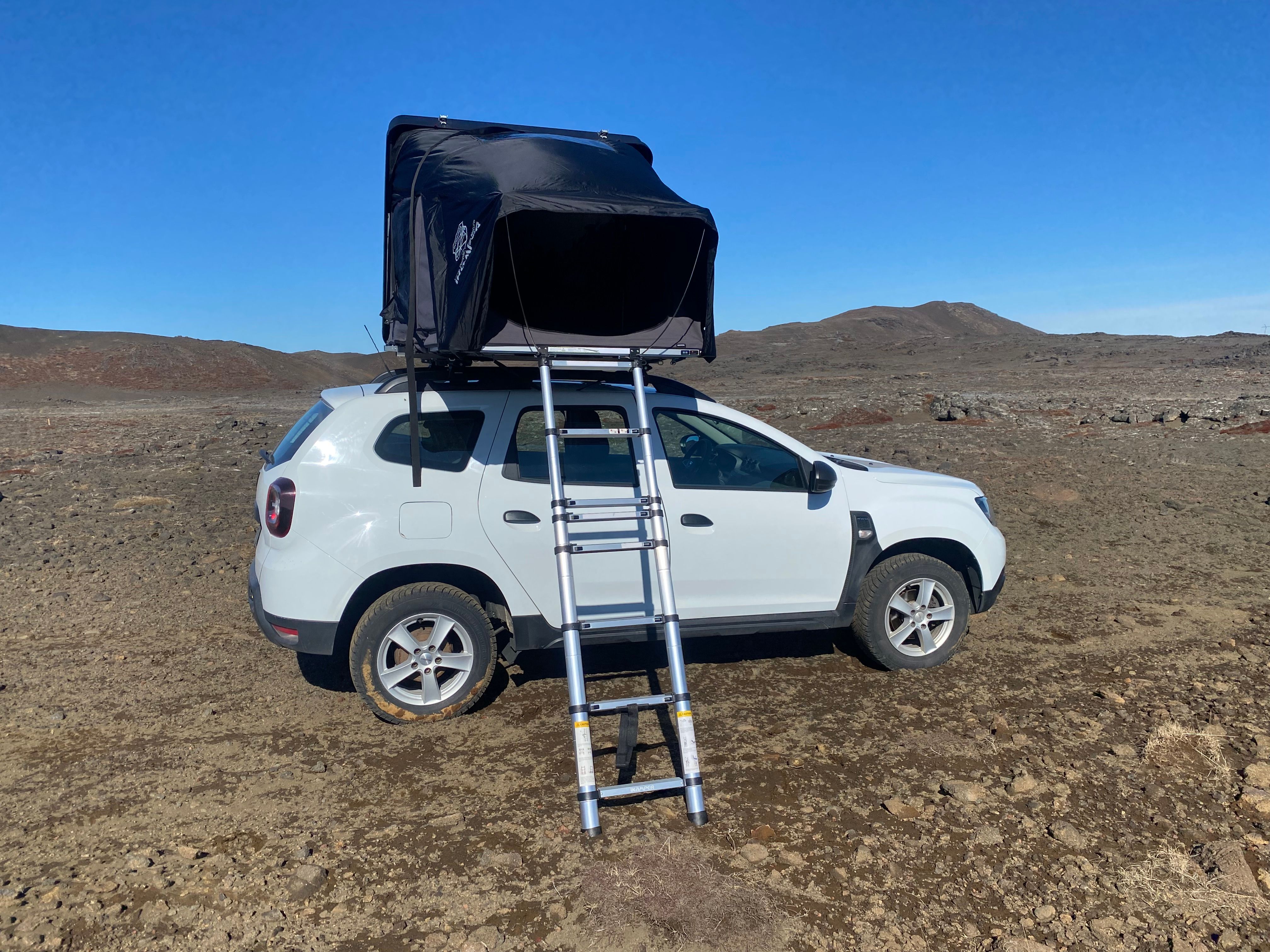 Rental requirements
You must be 20 years of age to drive this vehicle.
A valid credit card in the main renter's name is required to reserve and rent the vehicle.
The driver must present a valid driving license held for a minimum of one year at the time of rental.
An International Driving Permit (IDP) / International Driving License (IDL) is also required if your national driving license is not in Roman script.
Driving restriction
This vehicle is allowed in the highlands F-roads.
Please read our Terms & Conditions carefully before driving the car into Icelandic highland areas.
Reservations are made by car category only. We cannot guarantee a specific car model.
Available Extras
4g internet WIFI box
Children booser seat
Children chair
Extra driver
Insurances
We offer multiple Insurances. More information here